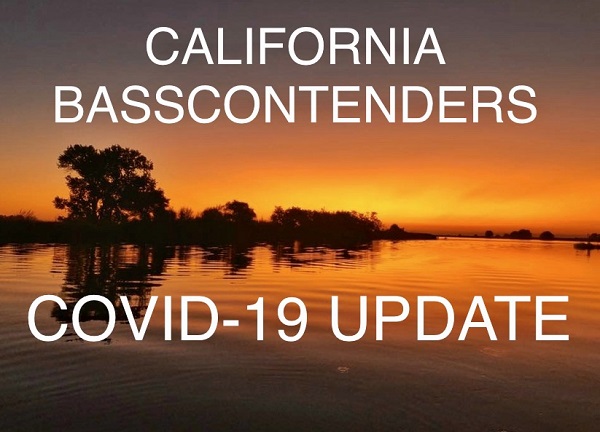 Hello Bass Contenders:
A message from your CBC President:
After much thought and consideration from our club President Conrad Apodaca Sr and the entire CBC Board of Directors we have decided to cancel the April meeting and the April 25th tournament at DVL. In addition the April Delta Road trip has been canceled and postponed to middle of October. In addition the May meeting and tournament has also been canceled due to the stay at home orders. Moving forward we will wait and see with respect to the current health crises. A group notification will go out once we return to a normal schedule.
Please stay safe and protect your loved ones. We look forward to seeing you on the water soon!
Best Regards: Big Ed!