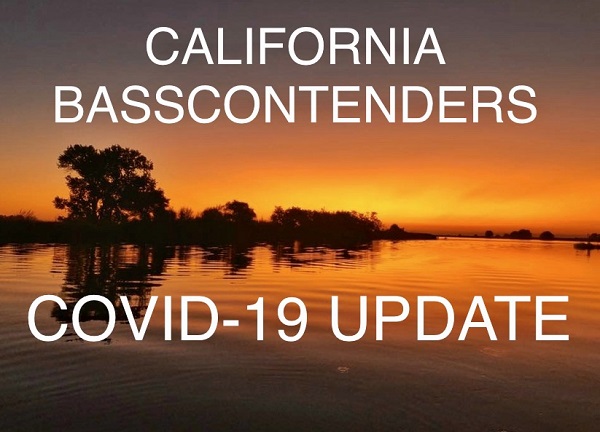 Hello Basscontenders. This is a message from your President Conrad Apodaca:
As a result of the current health situation I have decided to delay the official reopening of the California Bass Contenders until January 2021. As of right now if things get better, beginning in January 2021 we will resume our regular season as we hopefully get back to normal? This is the best path forward for the club taking into consideration liability and safety for our members.
In the mean time, the group is invited to meet at the shop of Steve Meza HVAC at 550 E. Arrow Hwy in San Dimas CA. Steve Meza invites you to come early bring a lawn chair and hang out on the first Wednesday of the month. Last month meet up at Meza HVAC was very chill as everybody hang out social distance and names were filled out for fun derby. Anybody that wants to hang out and fish is welcome as the group will continue to do fun derby's no points no drama just fishing for fun.