Current Point Standings and Angler Of the Year Leaderboard
 As of: March 1st, 2013: Ten of eleven events in the books.
 Total points include: place, fish, big fish, big boat and overall points awarded: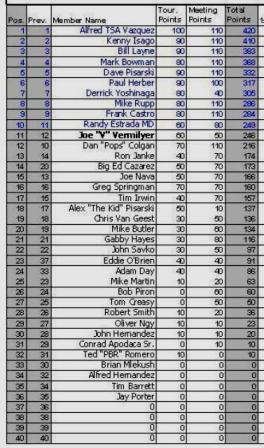 The above standings reflect members both active and non active. Prospective members are not shown! If there are any discrepencies please contact Secretary Frank Castro so he can fix the problem.