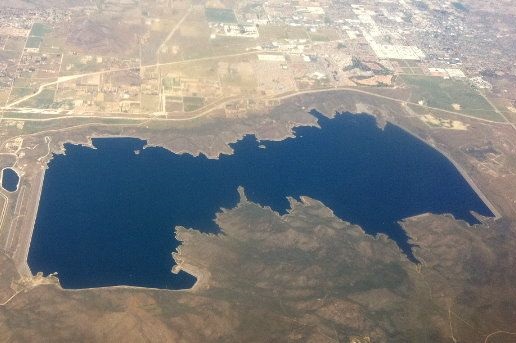 With the winter months being a notoriously tough time of the year for most bass anglers, the CBC still got together this past weekend for a cold January tournament at DVL.   Most of us were out of bed about 2 AM and on the road trying to get the coveted "first in line" award.   With a launch n' go format, first in line gets you to your spot first and an early crack at some of the big ones coming out of the deep water.
The weather was cold and the fishing was tough, as expected, but some of our anglers managed to bag a few for the final weigh in.  As the teams came in and we heard more than a few members say they were "skunked".   I'm sure the thought of pulling out a win or top 5 finish with only a 1-2 fish bag went through some of our heads, but the thought was short lived as Dr. Randy brought in 3 and club president, Derrick Y., brought in a 5 fish limit.  Derrick's limit (5/12.44)was good enough to earn him the 1st place honors, but not enough for a trifecta sweep of 1st place, big fish, and big boat.  2nd place went to Dr. Randy (3/8.87), and with his top 5 partner, Alfred V. (2/4.98), they secured big boat with just shy of 14 lbs.  3rd place Joe N. (2/6.82) and 4th place Mark W. (2/5.90) managed to tie for big fish (3.67)
The day concluded with our customary habit of grabbing a drink and a bite from the local spot, Archibald's.
It is always a blast when we get together for a little friendly competition and it was great to see everyone after the holiday break.
P.S.  I need everyone to make an effort to take pics of your and our fish at the weigh ins.
Air temp: 37-70
Overcast skies all day
Water temp: 56-57
Water was Gin clear 15-18′
Place/Name/Fish/Total
 Derrick Yoshinaga 5/12.44
Dr. Randy Estrada 3/8.87
 Joe Nava 2/6.82
Mark Whitney 2/5.90
Alfred Vasquez 2/4.98
Robert Terrazas 2/4.96
 Johnny Abyad 1/3.18
Tom Creasy 1/3.06
Pops Colgan 1/2.82
Steve Meza 1/2.22
1st place: D/S 6″ Folkstead in 15-30′
2nd place: D/S Robowork 20-30'/Neko 15′
3rd place: Mojo Shot 25-30′
4th place: D/S Roboworm 15′
5th place: D/S 4″ Folkstead 5-15′