March Two Day Havasu Champion Derrick Yoshinaga brings home the bacon from the mighty duel in the dessert. This tournament wraps up the 2020 season with the new season opener in April just around the corner. Derrick Yoshinaga managed an impressive five pound lead after both days with a respectable 4.71 Largemouth and Big Fish award for Sunday that anchored his total bag weight of 28.77lbs. Second place went to Bass Contender angler Sergio Sanchez who brought two legit limits to the scales with a total of 23.59lbs not to mention also snagging the Big Boat Award with his partner in crime Angel Sanchez with a combined weight 43.13lbs of dessert Lobina's. Also with a Big Fish Award for Saturday with a 3.71lb slug smallmouth Conrad Apodaca Jr landing in the third spot atop the tournament finishers. Special Basscontender shoutout to the Havasu most photogenic award winner and also catching the biggest Largemouth of the tournament Rod Stig with a 4.45 dessert slug.
Also emerging from the Duel In The Dessert is the new 2019-2020 Angler Of The Year Johnny Abyad who absolutely wreck 'em all season long!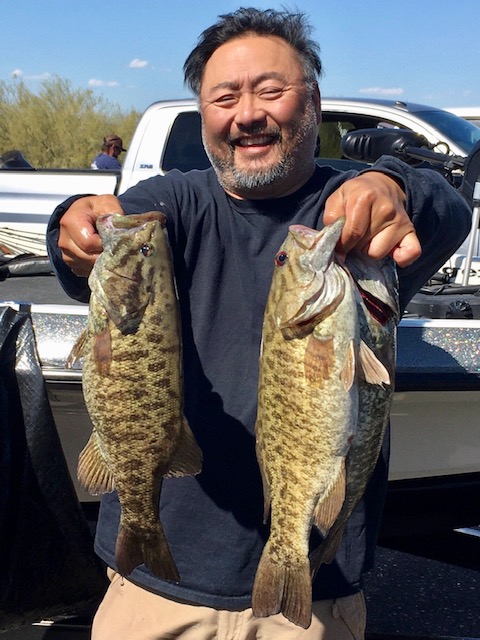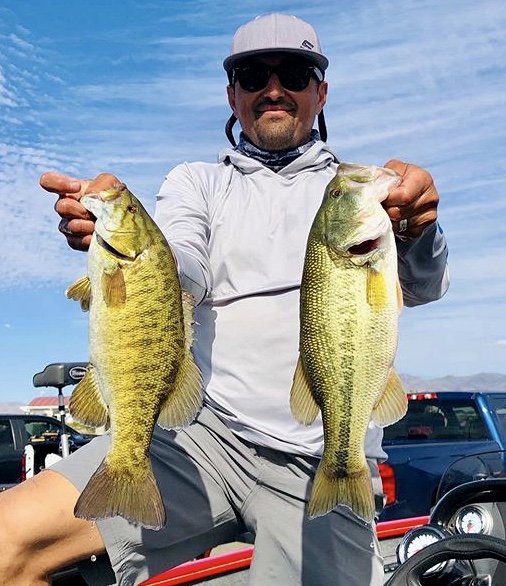 LETS GIVE IT UP FOR THE 2020 BASS CONTENDER ANGLER OF THE YEAR
JOHNNY ABYAD
Place/Name/Fish/Fish/Total
1) Derrick Yoshinaga 5/5/28.77  BF 4.71 SM Sunday
2) Sergio Sanchez 5/5/23.59
3) Conrad Apodaca Jr 5/5/22.84  BF 3.71 SM Saturday
4) Johnny Abyad 5/5/21.42
5) David Mendez 5/4/21.14
6) Angel Sanchez 5/2/19.74
7) Ron Janke 2/5/18.88
8) Gary Crouse 5/3/15.39
9) Chris Graciano 3/3/15.29
10) Ted Romero 1/5/14.21
11) Robert Terrasaz 3/2/12.88
12) Steve Meza 3/1/11.58
13) Samson 2/1/9.02
14) Rod Stig 0/2/6.86  LM 4.45 Sunday
15) Conrad Apodaca Sr 1/1/5.82
16) Junkyard Savko 2/2/5.72
17) Mark Chadaeyne 1/1/4.80
18) Raul Valderraine 1/0/3.71
19) Kevin Duncan 0/1/2.74
20) Tom Creasey 1/0/2.73
Next up DVL April 25, 2020 first tournament of the new season.
See you on the water: Big Ed!