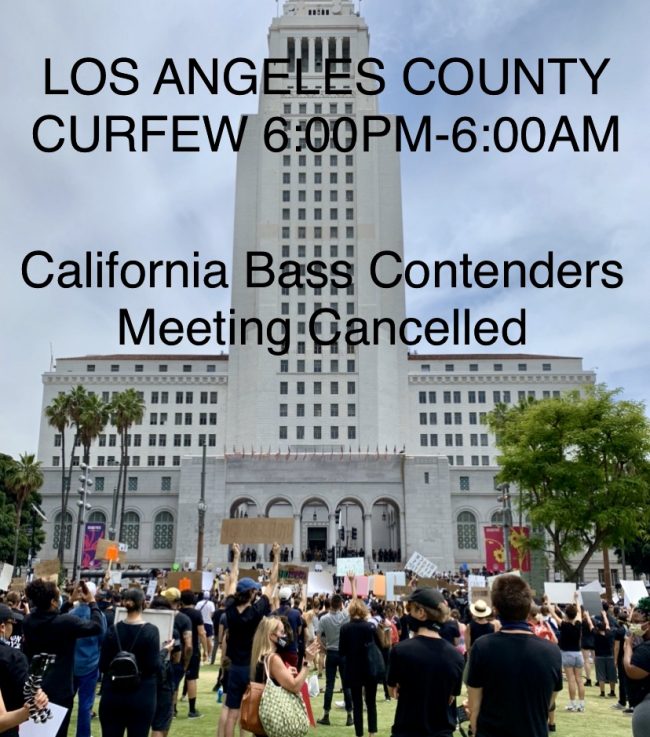 Well we almost made it… unfortunately with county wide curfew in full effect and the continued presence of the Covid-19 virus we found no other solution except to cancel the previously scheduled outdoor meeting for the regular June Basscontender meeting. We will keep you posted as to what the future holds for our next meeting in July. We hope you are staying safe at home and practicing safe measures to keep you and your family safe.
When there is new Bass Contender news we will once again send out another update as soon as we know. As of today the California Department of Fish and Wildlife still has not lifted the hold on fishing contests in California at any level. We will continue to wait and see.
We look forward to seeing you on the water: Big Ed!